Printer-friendly version
Foundations Recovery Network's mission is to be the leader in evidence-based, integrated treatment for co-occurring substance use and mental health disorders through clinical services, education and research. As part of this mission, Foundations Recovery Network is proud to present our Educational Webinar Series, which aims to further apprise behavioral health professionals of a vast spectrum of treatment modalities, best practices concerning various subpopulations, and the advantages of utilizing both currently available and newly relevant clinical techniques.
                                (Please note that archived programs do not offer CEUs)
 
---
Upcoming Webinar
Tuesday, June 27, 2017 | 1:00 p.m. ET, 12:00 p.m. CT
Too often in therapy, change is defeated by our traditional reliance on IQ. Typically, we emphasize passive IQ knowledge over the more active EQ, or emotional quotient. EQ is the essential factor needed to apply knowledge to change unhealthy reactive patterns. After all, feelings are what drives thoughts, attitudes and behaviors. Clients often know what to do, but they just don't follow through, which is where Elite Motivation comes into play. Elite Motivation is EQ-in-motion, increasing a client's drive, emotional resilience and choice.
Join this webinar to gain an insightful understanding of how to empower dialogues that motivate active participation. Learn to motivate thinking into visible actions that create behavioral options, resilient emotions and a passion to improve.
Learning Objectives:
Define skills and resources, including Elite Motivation, to engage and empower therapeutic cooperation with clients
Experience an emotionally intelligent communication approach that combines IQ & EQ to engage an urgency in clients to improve
Enhance your abilities to motivate client's pursuit of healthier attitudes and actions
About the Speaker
Jamie Cox, M.Ed, AND
Consultant, Co-Facilitator
Therapeutic Innovations
While working as a consultant and coach to over 100 different businesses, school districts, government agencies and mental health facilities with populations ranging from anxious to apathetic, Jamie Cox mastered how to motivate people into better attitudes, accomplishments and healthier lives.
With his parents working in live television in New York City, Jamie grew up behind the scenes playing on a soundstage and watching people get into character. From camera operators to support staff, everyone on the set teamed to create productions - even when scripts didn't arrive on time. He saw how scenes played in sequence using communication and appropriate emotions to move toward desired endings.
After completing degrees in nursing, psychology and education, Jamie used his television experience to create a practice where participants master emotional intelligence, specialized communication skills and goal achievements. This success-energizing communication practice is called Elite Motivation. His book"Elite Motivation: Sustaining Attitudes & Behaviors in the Pursuit & Achievement of Change, Improvements & Goals!" is available on Kindle and Amazon
Jamie has held seminars across the nation, creating true, sustainable and productive results. His trainings have been credited with corporations increasing teamwork and profits, agencies realizing better outcomes with their clients, school districts reducing dropouts while increasing graduates, and with everyone, both personally and professionally, bettering their lives.
Jamie's motto: "Tell me and I might understand. Show me and I might learn. INVOLVE me and it's mine!"
---
Past Webinars - Available On Demand
Is the Cart Before the Horse: Failure to Launch and Substance Use Disorders
It may be time to question the current traditional treatment of substance use disorders and whether or not the efficacy of treatment of young adults could be increased by taking a more collaborative and developmental stance. Failure to launch is epidemic in young adults and, in most cases, co-occuring with a substance use disorder.
This webinar presents a treatment model that helps young adults move from immaturity or delayed adolescence into independence / adulthood, including career planning, re-entry to college, job counseling, and personality development. This model helps young adults achieve the appropriate level of abstinence from substances while providing counselors a way to approach young adults in a collaborative, respectful, and firm manner.
LEARNING OBJECTIVES:
Review the relationship between developmental immaturity and substance use disorders
Discuss the specific role of ego identity in developing a sense of self and purpose in life
Outline the role of thorough assessment and evaluation in the comprehensive treatment of substance use disorders
ABOUT THE SPEAKER
 

Gary Hees, MA, LPC
Decision Point Center
Gary D. Hees MA, LPC was born, raised and educated in Houston, Texas. He received his Master's degree from the University of Houston-Clear Lake in Marriage and Family Therapy. Gary has been licensed in Texas, and now in Arizona, for fifteen years. During that time he has worked with adolescents, adult Co-occuring disordered clients in hospitals, a Partial Hospital Program and outpatient therapy, and in a private Therapeutic Boarding School.
Gary brings a foundational developmental and systemic perspective to Addiction Treatment focused by training in multiple modalities and techniques. Gary has years of experience working with addictions of all kinds as well as the typical co-occurring disorders.
---
This webinar offers an evidence-based answer to the age-old question: "What's fundamentally being recovered in recovery?"
The answer: developmental integrity. In this webinar, Harvard-trained Drs. Charles & Ronnie Blakeney present DIP -- the Developmental Integrity Profile, a revolutionary tool for assessing individual disintegration, addiction, and progress toward recovering and sustaining developmental integrity. The DIP offers clinical and management teams an objective, verifiable method for treatment planning, progress evaluation, fiscal decision-making, and outcome reporting.
Using DIP graphs, participants will be able to locate and describe individual integrity gaps, including estimating the ages/stages when clients got stuck, pinpointing times of trauma and modes of adaptation; and identifying splits within and between developmental domains critical to personalizing treatment, recovering and sustaining developmental integrity.
Learning Objectives:
Identify integrity gaps using DIP graphs
Recommend treatment goals and match existing treatment offerings to clients' identified integrity challenges using DIP1 profiles
Use DIP2 data to estimate, predict, and plan for length of stay and level of treatment
About the Speakers:
Dr. Charles David Blakeney
Institute of Developmental Integrity
Dr. Charles David Blakeney received his doctorate in Human Development from Harvard University. He has devoted his professional career to research, consulting and direct services. His consulting on human development includes two years at the White House Office of Domestic Policy, two years at the California Legislature, and two years as a research scientist for the Swiss Federal Office of Public Health. He served as research fellow at the Department of Education and Educational Psychology, Univ. of Fribourg, Switzerland for 10 years refining the Developmental Integrity Approach to addiction and recovery.
He founded, and for 20 years co-directed, Berkeley Academy for Youth Development/The Institute for Clinical-Developmental Psychology. His most recent work includes a ten-year longitudinal study Recovering Developmental Integrity in Addiction Treatment; an addiction treatment manual (One Grain of Sand); two recovery and prevention-related program evaluations; and founding and implementing the Developmental Integrity Profile that assess developmental needs and strengths and guides tailored treatment in a range of recovery programs.
Dr. Ronnie Frankel Blakeney
Institute of Developmental Integrity
Harvard trained Dr. Ronnie Frankel Blakeney, with her husband, Dr. Charles Blakeney, brought Harvard's developmental model to the identification and treatment of people trapped in mental illness and addiction. Dr. Ronnie Blakeney was Visiting Professor and Research Fellow at the University of Fribourg, Switzerland for ten years; Associate Professor of Cross-cultural Education and Psychology at Sonoma State University for ten years; and taught at the California School for Professional Psychology as well as the Bernese Graduate School for Social Work.
She served as co-director of the Institute for Clinical Developmental Psychology/Berkeley Academy, and co-founded the Institute for Developmental Integrity. Additionally, she works in direct practice with young people, adults and families, as well as supervising and training counselors, therapists, social workers and teachers working in addiction treatment and prevention.
 
---
This presentation provides a comprehensive look at potentially overlooked areas of treatment retention in behavioral health. Todd Stumbo, CEO of Blue Ridge Mountain Recovery Center, will explain the difference between knowing how to treat clients before actually treating them as well as the impact the treatment environment can have on clients.
This training will outline how to implement techniques that prevent clients from leaving treatment against medical advice (AMA). Stumbo will also touch on how to make those clients feel accepted, competent, and confident about both the disease of addiction and the recovery process.
 
LEARNING OBJECTIVES:
    Identify who's at risk and why by using objective data as well as quality observation
    Determine a timely approach when it comes to patient intervention
    Prevent current and further issues or relapses by being an inclusive, understanding, and accepting treatment provider
ABOUT THE SPEAKER

Todd Stumbo
Chief Executive Officer
Blue Ridge Mountain Recovery Center
Todd Stumbo has over a decade of experience in the field of addiction and is currently the Chief Executive Officer at Blue Ridge Mountain Recovery Center, a short-term intensive residential facility in Ball Ground, GA, that treats males and females ages 18 and up.
He graduated from Kennesaw State University with a bachelor's degree is human services. Todd is a board certified human services practitioner, a national and state certified addiction counselor, a relapse prevention specialist, a certified anger  management specialist and a certified nonviolent crisis intervention instructor. He specializes in employee training and growth as well as program development and expansion.
Todd believes it is sacred to work with those who struggle with addiction issues and is honored to be able to share his clinical expertise along with his experience, strength and hope.
---
Attracting Patients Online in Their Time of Need
Google and Scorpion share some of the core best practices for serving patients online right in their moment of need. Learn how your addiction treatment center can be more present on the web so prospective patients easily find your facility and gain access to timely recovery services.
Google and Scorpion provide an overview of the online marketplace for addiction treatment centers. They also explain how executives and leaders in this industry can develop a successful, patient-focused digital strategy and maximize their efficiency.
Learning Objectives:
Illustrate an overview of the online marketplace for addiction treatment centers and show how they can better serve patients through an improved digital strategy
Review best practices for giving prospective patients a better online experience and connecting them with addiction recovery services right in the moment of need
Review an overview of the online marketplace for addiction treatment centers and learn about opportunities for improving you center's digital strategy
Identify how to maximize your center's digital marketing efficiency
 
About the Speakers: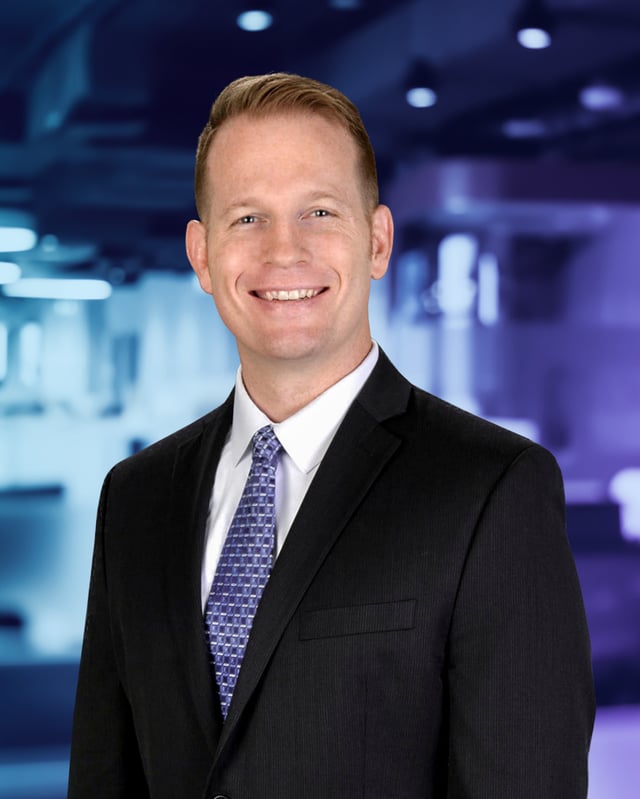 Brian Q. Davis
Senior Vice President of Healthcare
Scorpion
Brian Q. Davis is Senior Vice President of Healthcare at Scorpion. Brian leads the digital marketing agency's healthcare team, overseeing its strategy and business development. His team has helped over 200 healthcare organizations develop and execute successful healthcare marketing strategies through state-of-the-art websites and results-driven online media campaigns. 
Brian has been a panelist and speaker at several healthcare industry conferences, including Becker's CIO and Health IT Summit and the Healthcare Internet Conference. He has been featured in Becker's Hospital Review and Forbes.
---
Danielle Bulger
Senior Account Executive 
Google Health Systems
Danielle Bulger is a Sr. Account Executive on Google's Health Systems team, supporting the digital marketing strategies and advertising programs of large hospital and behavioral health systems. With a focus on driving profitable growth, Danielle specializes in leveraging consumer insights to develop patient and physician engagement strategies using Google products.
Prior to this role, Danielle held a similar role at Google working with advertisers in the B2B Technology business. She has been at Google for 5 years. Before Google, Danielle was a Director of Client Services at Compete, Inc (a WPP company) where she designed and executed quantitative and qualitative studies to help deliver insights around consumer behavior. Prior to Compete, Danielle held a number of other Account Manager and Consultant positions and has a B.S. in Economics from Boston College.
---
The Association for the Addiction Professionals - NAADAC
This course has been approved by Vendome Group, LLC, as a NAADAC Approved Education Provider, for educational credits. NAADAC Provider # 993121, Vendome Group LLC is responsible for all aspects of their programming.
About NAADAC
NAADAC, the Association for Addiction Professionals, represents the professional interests of more than 85,000 addiction counselors, educators and other addiction-focused health care professionals in the United States, Canada and abroad. NAADAC's members are addiction counselors, educators and other addiction-focused health care professionals, who specialize in addiction prevention, treatment, recovery support and education. An important part of the healthcare continuum, NAADAC members and its 47 state affiliates work to create healthier individuals, families and communities through prevention, intervention, quality treatment and recovery support.