Printer-friendly version
Foundations Recovery Network's mission is to be the leader in evidence-based, integrated treatment for co-occurring substance use and mental health disorders through clinical services, education and research. As part of this mission, Foundations Recovery Network is proud to present our Educational Webinar Series, which aims to further apprise behavioral health professionals of a vast spectrum of treatment modalities, best practices concerning various subpopulations, and the advantages of utilizing both currently available and newly relevant clinical techniques.
                                (Please note that archived programs do not offer CEUs)
 
---
Featured Webinar
Tuesday, May 30, 2017 | 1:00 p.m. ET, 12:00 p.m. CT
It may be time to question the current traditional treatment of substance use disorders and whether or not the efficacy of treatment of young adults could be increased by taking a more collaborative and developmental stance. Failure to launch is epidemic in young adults and, in most cases, co-occuring with a substance use disorder.
This webinar presents a treatment model that helps young adults move from immaturity or delayed adolescence into independence / adulthood, including career planning, re-entry to college, job counseling, and personality development. This model helps young adults achieve the appropriate level of abstinence from substances while providing counselors a way to approach young adults in a collaborative, respectful, and firm manner.
LEARNING OBJECTIVES:
Review the relationship between developmental immaturity and substance use disorders
Discuss the specific role of ego identity in developing a sense of self and purpose in life
Outline the role of thorough assessment and evaluation in the comprehensive treatment of substance use disorders
ABOUT THE SPEAKER
 

Gary Hees, MA, LPC
Decision Point Center
Gary D. Hees MA, LPC was born, raised and educated in Houston, Texas. He received his Master's degree from the University of Houston-Clear Lake in Marriage and Family Therapy. Gary has been licensed in Texas, and now in Arizona, for fifteen years. During that time he has worked with adolescents, adult Co-occuring disordered clients in hospitals, a Partial Hospital Program and outpatient therapy, and in a private Therapeutic Boarding School.
Gary brings a foundational developmental and systemic perspective to Addiction Treatment focused by training in multiple modalities and techniques. Gary has years of experience working with addictions of all kinds as well as the typical co-occurring disorders.
---
Past Webinars - Available ON Demand
This presentation provides a comprehensive look at potentially overlooked areas of treatment retention in behavioral health. Todd Stumbo, CEO of Blue Ridge Mountain Recovery Center, will explain the difference between knowing how to treat clients before actually treating them as well as the impact the treatment environment can have on clients.
This training will outline how to implement techniques that prevent clients from leaving treatment against medical advice (AMA). Stumbo will also touch on how to make those clients feel accepted, competent, and confident about both the disease of addiction and the recovery process.
 
LEARNING OBJECTIVES:
    Identify who's at risk and why by using objective data as well as quality observation
    Determine a timely approach when it comes to patient intervention
    Prevent current and further issues or relapses by being an inclusive, understanding, and accepting treatment provider
ABOUT THE SPEAKER

Todd Stumbo
Chief Executive Officer
Blue Ridge Mountain Recovery Center
Todd Stumbo has over a decade of experience in the field of addiction and is currently the Chief Executive Officer at Blue Ridge Mountain Recovery Center, a short-term intensive residential facility in Ball Ground, GA, that treats males and females ages 18 and up.
He graduated from Kennesaw State University with a bachelor's degree is human services. Todd is a board certified human services practitioner, a national and state certified addiction counselor, a relapse prevention specialist, a certified anger  management specialist and a certified nonviolent crisis intervention instructor. He specializes in employee training and growth as well as program development and expansion.
Todd believes it is sacred to work with those who struggle with addiction issues and is honored to be able to share his clinical expertise along with his experience, strength and hope.
---
Attracting Patients Online in Their Time of Need
Google and Scorpion share some of the core best practices for serving patients online right in their moment of need. Learn how your addiction treatment center can be more present on the web so prospective patients easily find your facility and gain access to timely recovery services.
Google and Scorpion provide an overview of the online marketplace for addiction treatment centers. They also explain how executives and leaders in this industry can develop a successful, patient-focused digital strategy and maximize their efficiency.
Learning Objectives:
Illustrate an overview of the online marketplace for addiction treatment centers and show how they can better serve patients through an improved digital strategy
Review best practices for giving prospective patients a better online experience and connecting them with addiction recovery services right in the moment of need
Review an overview of the online marketplace for addiction treatment centers and learn about opportunities for improving you center's digital strategy
Identify how to maximize your center's digital marketing efficiency
 
About the Speakers: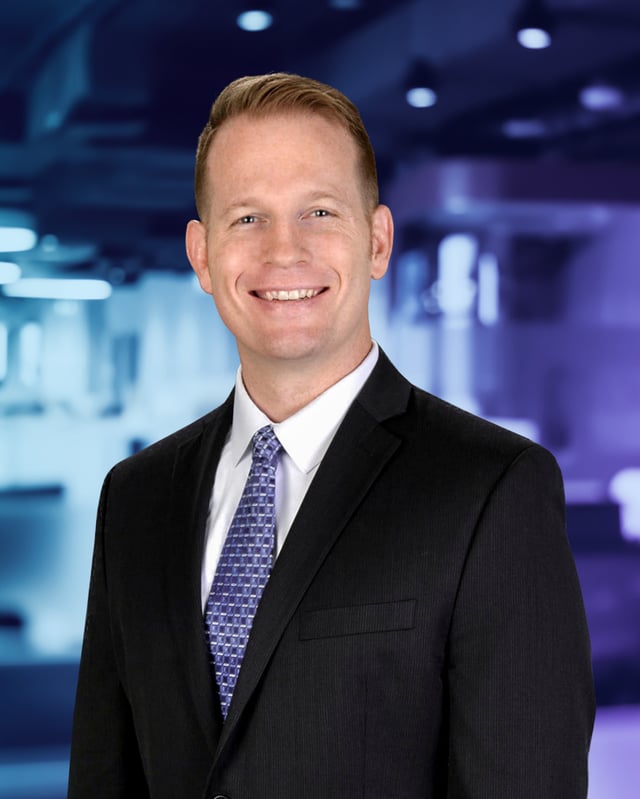 Brian Q. Davis
Senior Vice President of Healthcare
Scorpion
Brian Q. Davis is Senior Vice President of Healthcare at Scorpion. Brian leads the digital marketing agency's healthcare team, overseeing its strategy and business development. His team has helped over 200 healthcare organizations develop and execute successful healthcare marketing strategies through state-of-the-art websites and results-driven online media campaigns. 
Brian has been a panelist and speaker at several healthcare industry conferences, including Becker's CIO and Health IT Summit and the Healthcare Internet Conference. He has been featured in Becker's Hospital Review and Forbes.
---
Danielle Bulger
Senior Account Executive 
Google Health Systems
Danielle Bulger is a Sr. Account Executive on Google's Health Systems team, supporting the digital marketing strategies and advertising programs of large hospital and behavioral health systems. With a focus on driving profitable growth, Danielle specializes in leveraging consumer insights to develop patient and physician engagement strategies using Google products.
Prior to this role, Danielle held a similar role at Google working with advertisers in the B2B Technology business. She has been at Google for 5 years. Before Google, Danielle was a Director of Client Services at Compete, Inc (a WPP company) where she designed and executed quantitative and qualitative studies to help deliver insights around consumer behavior. Prior to Compete, Danielle held a number of other Account Manager and Consultant positions and has a B.S. in Economics from Boston College.
---
Behavioral health professionals have a tough job and save lives every day.  The industry needs a healthy workforce to engage staff, empower teams and enhance organizational culture for improved client outcomes.
Join this webinar to learn concepts from Brene Brown's "The Daring Way" and "Rising Strong" that can be used your daily work.
Learning Objectives:
Identify the concepts in our daily lives, both personally and professionally
Demonstrate an understanding and application of the concepts with staff teams
Practice the concepts in building a healthy workplace culture
About the Speaker:
Maeve O'Neill, MEd, LCDC, LPC-S, CDWF
Licensed Professional Counselor and Daring Way Facilitator
Life Healing Center
Maeve is a Licensed Professional Counselor and Supervisor with expertise as a Licensed Chemical Dependency Counselor in Texas.  Maeve holds a Bachelor's Degree in Social Work and a Master's Degree in Education with a Counseling and Development specialization. She has worked in behavioral health for almost 30 years as a preventionist, counselor, manager and director in treatment centers, schools and community agencies with adolescents, adults, and families in various treatment settings.   After working almost 20 years in the Washington DC, Maryland and Virginia area, she  moved to Texas in 2006 where she has been in private practice and working in administrative leadership roles for non-profit, private pay and managed care treatment programs.
Prior to joining Life Healing Center Maeve was in executive leadership for programs as small as 16 beds and as large as 111 beds.  Maeve is also a Certified Daring Way Facilitator and developed a staff development program based on the curriculum for behavioral health professionals, teams and organizations called BHForce-Behavioral Health workFORCE.
---
Since the advent of disulfiram for alcoholism and methadone for opioid addiction, there has been considerable activity to discover additional medications that can be utilized as part of a comprehensive treatment plan to treat substance use disorders. Many such medications have been synthesized. Some have an FDA indication and others do not.
There is a much shorter list for which there are supporting data to treat process addictions.
This presentation will review clinical and neuro-biological aspects of process addictions and discuss current medications used to treat them.
Learning Objectives:
Summarize similarities between substance use disorders and the best understood process addiction: gambling disorder
Describe how a knowledge of involved neurotransmitters can lead to the development of medications to treat process addictions
List at least seven medications that have data that support their use in treatment of process addictions
About the Speaker:
Kirk Moberg, M.D., Ph.D.
Executive Medical Director
Illinois Institute for Addiction Recovery
Kirk Moberg, M.D., Ph.D. is the Executive Medical Director of Illinois Institute for Addiction Recovery, an organization with four campuses in central and northern Illinois. A graduate of the University of Illinois College of Medicine, Dr. Moberg also has an MS in Health Policy and Administration and a PhD in Biology with emphasis in Genetics and Development. Dr. Moberg is certified by the American Boards of Internal Medicine and Addiction Medicine and is a certified Medical Review Officer. He is a Clinical Professor at the University of Illinois College of Medicine and a frequent speaker on a variety of addiction related topics such as the opioid overdose epidemic, cannabis, medication assisted treatment and process addictions.
---
God is not the big man upstairs or the supreme being as if a super human. He is not the love child of Santa Clause and a cosmic social worker creepily watching if you've been bad or good, nor is He waiting to be summoned for an emotional intervention during desperation. God is always with you. You belong even on your worst day. God is not disappointed in you when you relapse, He is disappointed with you in your disappointment. How do the spiritually abused discover God once again and fire the old God that haunts their memories. What is a spiritual awakening and how can it be engaged in the dark nights of our soul; The moments when we want to use, drink or return to what is most familiar? How can we better assist those turned off by the term God discover a more functional compassionate higher power without abandoning the Divine.
The spiritual anatomy of transformation, for long lasting recovery, has been Henry Rojas's passion in his work as a spiritual director for over twenty years. Recognized for his work alongside therapists at Remuda Ranch from 2003 to 2008, pastoral consultant to churches and non-profits and now three years at Calvary Addiction Recovery Center, Henry brings this thoughtful, inclusive and powerful spiritual model for relapse prevention in this presentation.
Learning Objectives:
Describe the difference between the body, mind, and spirit
Define the difference between soul and spirit in the practice of delayed gratification and relapse prevention
Discuss the role of faith in living out the principles
About the Speaker:
Henry Rojas
Chaplain and Spiritual Director
Calvary Healing Center
Henry Rojas is the Chaplain and Spiritual Director at Calvary Healing Center. Since leaving the mask he wore as the original hall of fame character "The Gorilla" for the Phoenix Suns, Henry speaks nationwide, comically weaving his search for identity. In addition, he has spent twenty years as a pastor and clinician in the behavioral health field as a friend to therapists, assisting others in unmasking their true self.
---
The Association for the Addiction Professionals - NAADAC
This course has been approved by Vendome Group, LLC, as a NAADAC Approved Education Provider, for educational credits. NAADAC Provider # 993121, Vendome Group LLC is responsible for all aspects of their programming.
About NAADAC
NAADAC, the Association for Addiction Professionals, represents the professional interests of more than 85,000 addiction counselors, educators and other addiction-focused health care professionals in the United States, Canada and abroad. NAADAC's members are addiction counselors, educators and other addiction-focused health care professionals, who specialize in addiction prevention, treatment, recovery support and education. An important part of the healthcare continuum, NAADAC members and its 47 state affiliates work to create healthier individuals, families and communities through prevention, intervention, quality treatment and recovery support.