Our Webinar programs are extremely popular with our community. They provide you with a turnkey program to enhance your brand's reputation, develop and nurture leads, and demonstrate thought leadership.
Here's how it works:
Before the Webinar
You receive prominent display of your logo and company information in the following:
Promotional e-mails to your targeted audience
The Webinar registration page, which includes customizable demographic questions--you choose custom questions to prequalify leads
Our Webinar calendar page
Your company name is listed on the day of reminder email to all registrants to ensure a strong live attendance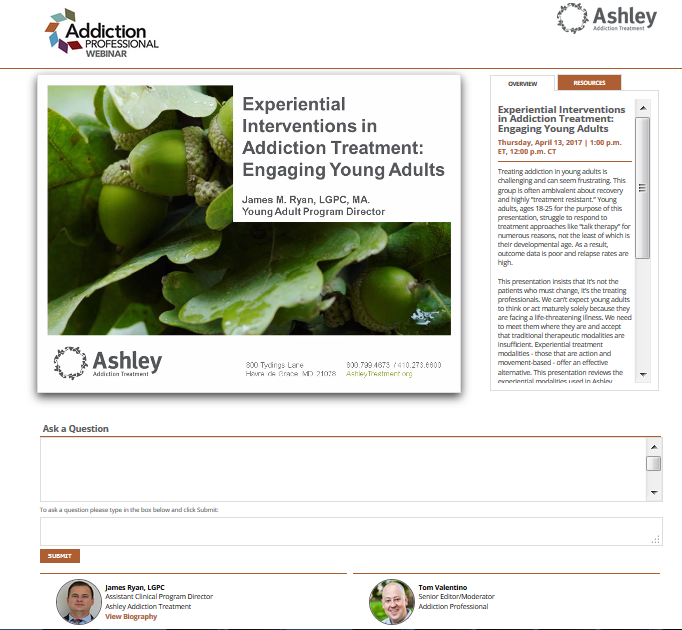 During the Webinar
A Webinar is one hour, uses a PowerPoint format, and allows ample time for audience Q&A. We moderate the program to ensure everything runs smoothly and on time. You can:
Highlight educational content to the audience that positions your company as a thought leader in the field
Provide attendees with resources such as white papers, case studies, research reports, social media channels, and product brochures
Add questions to an end-of program survey
Ask polling questions during the program
Block competitors and other identified individuals from attending your Webinar
After the Webinar
You will receive full contact information on targeted attendees
Your company is mentioned on all follow-up and reminder e-mails sent to attendees and non-attendees
Your program will be archived online for six months of prolonged exposure
You will receive a master copy of the program in a MP4 format that you can post to your social media channels, turn into podcasts, or embed on your web site
Attendees will receive no-cost CEUs for eligible programs
Click here to view upcoming Webinar programs for Addiction Professional.
Click here to view upcoming Webinar programs for Behavioral Healthcare Executive.
Click here to view upcoming Rx Summing Webinars