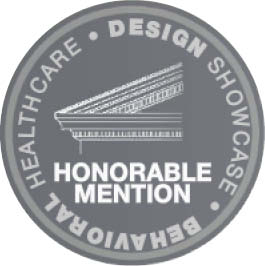 Our publications are the leading source of information on environmental design of mental health, substance use, and related care settings. We publish showcases highlighting innovative new construction and renovation projects.
Behavioral Healthcare Executive's annual Facility Design Showcase is a juried competition in which submitted projects are reviewed by a panel of experts. Citations of Merit are awarded to particularly noteworthy settings.
Addiction Professional's annual Healing Environments Showcase spotlights treatment centers designed to meet clients' emotional, physical, and spiritual needs, as well as improve care delivery.
For more information, contact Erin Beirne at ebeirne@vendomegrp.com or 216-373-1217.