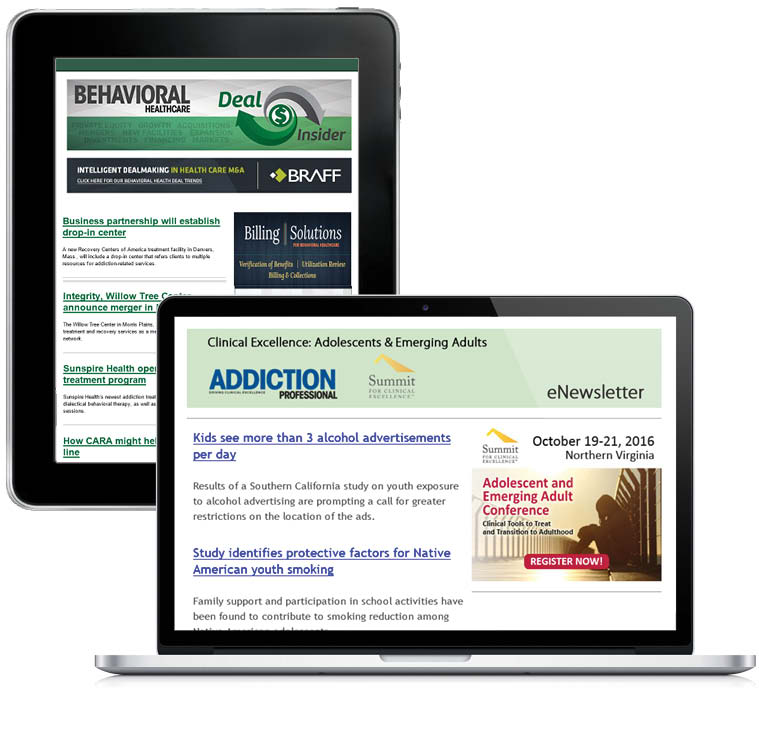 Our topic-focused e-newsletters allow you to narrow your focus to specific areas of the field. We also offer weekly e-newsletters covering a broad range of interests with wider circulation. 
Topic-focused e-newsletters
Prescription Drug and Opioid Abuse (weekly); circulation: 10,500
M&A Deal Insider (monthly); circulation: 17,900
Marketing Insights (quarterly); circulation: 7,600
Eating Disorders (quarterly); circulation: 14,000
Adolescents and Emerging Adults (quarterly); circulation: 11,400
728 x 90 and 300 x 250 banner ads are available. Click here to access the rate card.
To subscribe to any of these e-newsletters, visit www.addictionpro.com/subscribe.
Click here to view specifications.